Slipped Disc Symptoms and treatment for sciatica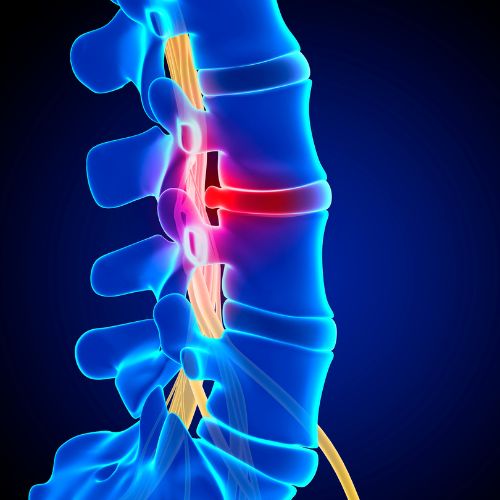 Live Well Hospital in Ahmedabad, managed by Dr. Hitesh Patel, offers the best services for slipped disc treatment, with an emphasis on pain management and spine surgery. A slipped disc is a common condition that can cause immense pain and discomfort, and it is caused when one of the intervertebral discs in your spine becomes displaced or herniated. Symptoms of a slipped disc include back pain, numbness, tingling, and muscle weakness.
The most common symptoms of a slipped disc are back pain, leg weakness, and loss of movement in the back or legs. Other symptoms include numbness or tingling in the legs. The most severe symptoms may be continued pain despite treatment. If you have any concerns about your health, contact your doctor immediately.
Treatment for a slipped disc usually involves pain management with medications, physical therapy, and sometimes spine surgery if the condition does not improve with other treatments. The most common treatment for a slipped disc is rest, and it is important to wait until the pain resolves. A slipped disc sometimes heals on its own, and in other cases, it may need to be surgically removed—a discectomy. If conservative care fails, surgery may be necessary.
Live Well Hospital offers the best services for slipped disc treatment with spine surgery, using spine endoscopy and sometimes open surgery. Spine surgery has many benefits, especially when it comes to preventing a variety of potentially serious complications or consequences of traditional surgery. By opting for a minimally-invasive approach that uses sophisticated technology, spine surgery can help reduce the risks associated with traditional procedures and provide a far greater degree of safety for the patient.
If you are looking for the best hospital in Gujarat for slipped disc treatment, contact Live Well Hospital for more information on 9825040252, or visit their website at https://www.livewellhospital.com/sciatica/. You can also check out their YouTube channel at https://www.youtube.com/LiveWellPainClinic.